So it's almost over… we're 3/4 into the year now and it's all a downhill from here covered in candy, desserts, parties, decorations, and glitter as I look forward to the holidays!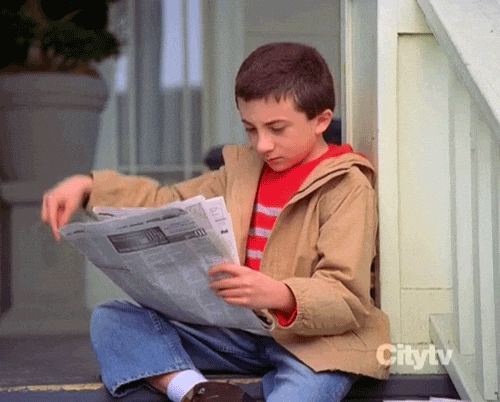 Well maybe not the parties as people keep telling me to "mingle" when all I wanna do is hang back with my book – you know the book that's in your hands just in case you can find a spot to read it peace.
So who else is slowly freaking out that there's three months left in the year before it starts all over again? Just me? Probably….
For me, it's just how the end of the year kind of meshes together and feels like one long month covered in twinkle lights and I find myself scrambling to multitask like a mother while finding "me time" and for me that includes reading.
Which talking about, September was a odd mix of genres but I loved more than 90% of them as I rated them pretty high compared to last month. I needed some humor this month in between the heavy and darker reads that I've been reading.
Here's the list for September:
I Need a New Butt by Dawn McMillan | Digital
Annihilation by Jeff Vandermeer | Print
Becoming by Michelle Obama | Audio
Beowulf by Unknown | Serial Reader
Bridal Jitters by Jayne Castle | Digital
A Day in the Life of Marlon Bundo by Jill Twiss | Digital
Beauty and the Mustache by Penny Reid | Digital
Laura Dean Keeps Breaking Up With Me by Mariko Tamaki | Digital
You're on an Airplane: A Self-Mythologizing Memoir by Parker Posey | Audio
Texts from Jane Eyre: And Other Conversations with Your Favorite Literary Characters by Mallory Ortberg | Audio
Neil Gaiman's Snow, Glass, Apples by Neil Gaiman | Digital
The breakdown:
Print: 1
Audiobook: 3
Serial Reader: 1
Digital: 6
ARC: 0
Monthly total: 11 books
I've still got to finish writing up reviews for them as I loved a lot of these reads this time around and some are just needing to be gushed about you know. Of course you do! I mean we've all read some books that we just need to push onto others and this past month had some push worthy ones!
So at this moment according to Goodreads, I'm 2 books ahead….Yay!
This won't last for long.
I know me, it says that today and in a day or two, their algorithm will update and I'll be behind again 😂
That's how me and Goodreads are rolling at the moment. Every time I think I'm ahead and could go back to fanfiction, bam I'm behind and having to play catchup unless I can keep the momentum going. Here's to hoping that I can do just that as I'm off to write up all the reviews… which is another thing entirely.
Till next time and happy reads,